This project presents new methods to help planners analyze bicycle and walking access to transit services. King County Metro and Sound Transit have partnered to develop an innovative analysis approach and set of tools to evaluate the benefits of non-motorized access improvements to transit. See below for a project overview and links to download the report.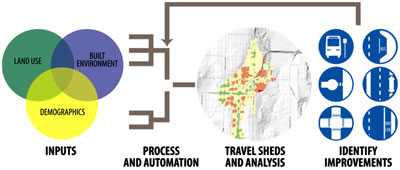 Transit plays a key role in providing local and regional mobility, but in many areas, transit access is limited by a lack of non-motorized connections to bus and train stops. Many cities have walk and bike plans that outline blueprints for non-motorized travel; however, the goals of these non-motorized plans tend to be broad-based and access to transit may not be a high priority. Other cities lack non-motorized plans all together, so barriers to transit access may not be known.
The project study area consists of approximately 400 square miles of KC and ST coverage area.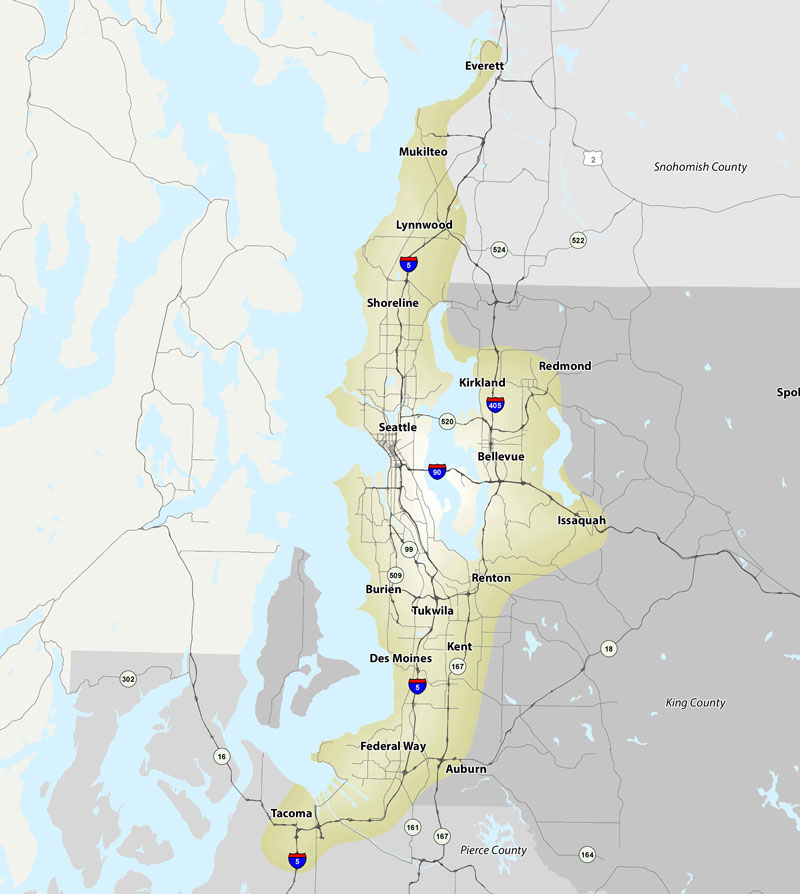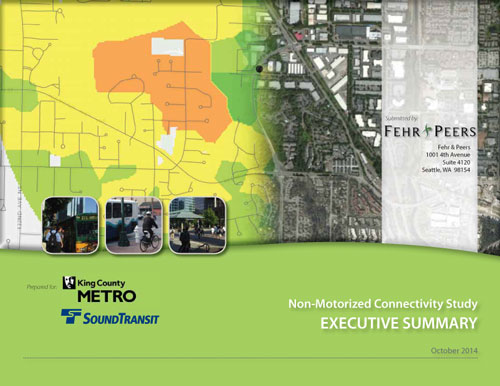 View or download :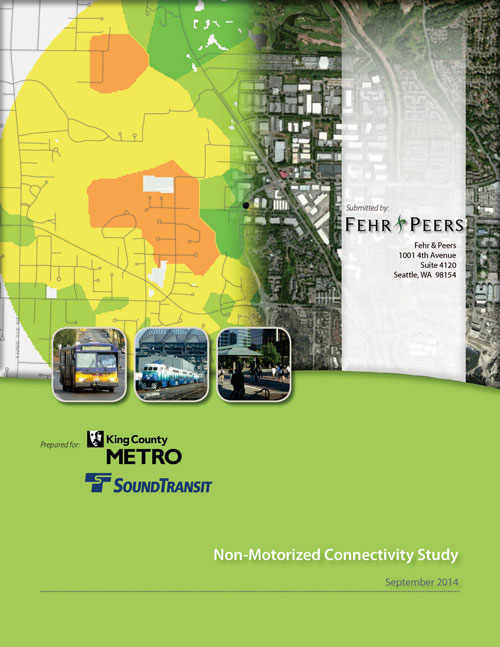 View or download:
Or individual sections of the report:
Contact Information
From Metro Transit:
Daniel Rowe
Metro Transit Division
201 South Jackson Street
Seattle, WA 98104
206-477-5788
From Sound Transit:
Janine Sawyer
Office of Planning and Development
401 South Jackson Street
Seattle, WA 98104
206-398-5108
More bike information available here: