Let transit take you out to the ballgame.
The Seattle Mariners 2015 home season is underway. With area construction and a reduced number of on-street parking spaces, bus, train and ferry services provided by King County Metro Transit and its regional transit partners are excellent options for getting to and from Mariner games.
Regularly scheduled transit service will get you to the game. Ride regularly scheduled transit service to and from Mariners games.  There are no special Metro buses for Mariners games.
Traffic will be congested on game days. While transit service operates via regular routes and schedules on Mariners game days, traffic in the SODO, Stadium, Pioneer Square and downtown Seattle areas is typically congested before and after games, and parking can be expensive and hard to find. There is lots of regularly scheduled transit service to get fans to and from Mariners games.  Fans can use area park & ride lots and are reminded to plan their return trips.
Most transit service stops near Safeco Field. Nearly all Metro and regional transit routes that serve downtown Seattle travel to within easy walking distance of Safeco Field.
Easy access. The Downtown Seattle Transit Tunnel (DSTT), SODO Busway and Sound Transit  Central Link light rail corridor provide transit service access to and from the stadium area that is not shared by general purpose traffic, making it easy to get to and from games.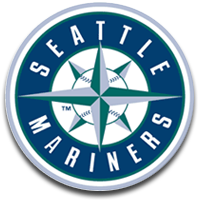 Helpful links
Other regional transit service to Mariners games
Regularly scheduled transit service to and from points near Safeco Field is also provided by:
* Depending on time and other factors, Amtrak and Sounder may not provide viable service for all Mariners games.