Adopted Changes
In March 2016, one week after the launch of new Link light rail service to Capitol Hill and the University of Washington, we made several changes to bus service in the affected areas.
These service changes, shown here, include some modifications to the changes approved by the King County Council. The modifications are within Metro's administrative authority and were made to address specific issues that arose after Council adoption.
See the adopted changes
Choose a route below to get information about what will happen in March 2016. You can also download the entire collection of information sheets in a compressed file (12MB).
New routes:
Revised routes:
Deleted routes: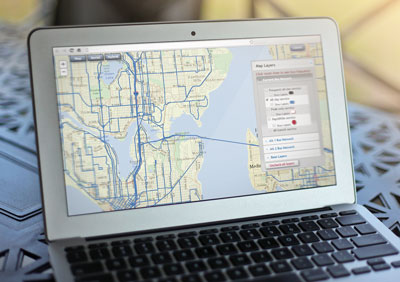 Use our interactive map to see how the recommended service would look at different times of day and compare it with current service.
How did we do?
Read our Assessment of Ridership and Customer Satisfaction (PDF).
Español
Para solicitar esta información en español, sírvase llamar al 206-263-9988 o envíe un mensaje de correo electrónico a community.relations@kingcounty.gov.
Project contact
DeAnna Martin
Community Relations Planner
Send DeAnna an email
or call 206-477-3835
Ways to stay engaged
Follow our blog for regular updates.
In social media, use #Bus2Link