2015 Fare Change
The King County Council has approved Metro fare changes that will take effect March 1, 2015 for individual riders and employers that have "Choice" accounts. For businesses, schools and colleges that participate in Metro's Passport or U-Pass programs for their employees or students, the changes will take effect as contracts are renewed beginning March 1, 2015.
The following changes will be made:
Fares will increase by 25¢ per trip in all current Metro fare categories — adults, youth, seniors and people with disabilities — for all regularly scheduled transit services.
If you pay with a monthly PugetPass on your ORCA card, be sure to purchase the correctly-valued pass. For example, if you are currently using a $2.50-value PugetPass for adult 1-zone peak period rides, you will now need to buy a $2.75-value pass.
The fare will increase by 50¢ per trip for Access paratransit service, which serves people with disabilities who can't use regular bus service.
Metro will offer the new ORCA LIFT reduced fare of $1.50 per trip for qualifying riders.
2015 Fare Changes
| Category | Current Fare | New Fare | Difference |
| --- | --- | --- | --- |
| Adult 1-zone Peak | $2.50 | $2.75 | +$0.25 |
| Adult 2-zone Peak | $3.00 | $3.25 | +$0.25 |
| Adult Off-Peak | $2.25 | $2.50 | +$0.25 |
| ORCA LIFT Reduced Fare* | NA | $1.50 | |
| Youth | $1.25 | $1.50 | +$0.25 |
| Senior/Disabled | $0.75 | $1.00 | +$0.25 |
| Access Paratransit | $1.25 | $1.75 | +$0.50 |
*Eligibility required
The fare changes are intended to strike a balance between generating revenue that will support Metro service and keeping bus trips affordable for people with low incomes. Fares are the second-largest source of revenue for Metro, after sales tax.
Metro fares were last changed in 2011. Fares were also increased in 2008, 2009 and 2010.
How the ORCA LIFT Reduced Fare Program will work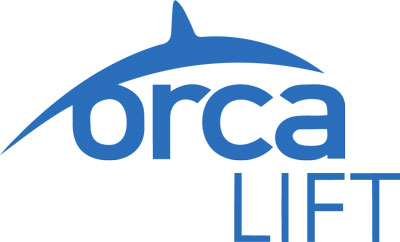 The ORCA LIFT program will provide a reduced transit fare for qualified individuals whose household income is below 200 percent of the federal poverty level (as established by the U.S. Health and Human Services Department). The reduced fare must be paid with a valid ORCA LIFT card, which is registered and issued to each individual user. The ORCA LIFT reduced fare is good for 24 months. Currently Metro Transit, King County Water Taxi, Kitsap Transit, Seattle Streetcar and Sound Transit Link light rail offer a lower fare to those holding an ORCA LIFT card. Get more details »
The proposal for a reduced fare for people with low incomes builds upon the recommendation made by King County's Low Income Fare Options Advisory Committee in 2013.
Metro's other programs that provide reduced fares will continue. These are the Human Services Ticket Program, Taxi Scrip Program, and Regional Reduced Fare Permit (RRFP) program for seniors and people with disabilities and the reduced fare for youth.
Access fare change
The Access fare increase is a step toward Metro's policy, adopted in 1999, of having the fare reach parity with the regular off-peak fare. The increase also reflects the much higher expense of operating Access service compared to regular bus service.