More Metro service improvements start Saturday
September 24, 2015
Metro bus service will get better in Seattle and across King County starting Sept. 26—and there's more to come as we continue working with partner agencies to deliver more frequent, well-connected, easy to use public transportation.
Here's what our customers will see next week:
34 Seattle bus routes will offer increased service. Buses will come more often at various times of day on weekdays and weekends, and some trips cut last September will be restored. This is the second round of improvements funded by Proposition 1, approved by Seattle voters last November. A third round is set for next March.
13 suburban bus routes will get added service to reduce crowding and improve reliability. These routes serve cities like Black Diamond, Enumclaw, Kent, Tukwila, Bellevue, Issaquah, and Bothell. We're able to invest in these routes because of better-than-expected sales tax revenues and fuel prices along with state mobility grants. Next March we'll improve service on about 45 more bus routes across the county.
Six of our bus routes will move out of the Downtown Seattle Transit Tunnel. We're making room for more trains as Sound Transit gets ready for Link service to Capitol Hill and the University of Washington starting next year. That means more buses on downtown streets, so we've joined an effort led by the Seattle Department of Transportation to keep buses moving—doing things like improving bus stops and installing traffic signals that give buses a head start. Sound Transit, the Washington State Department of Transportation, and Community Transit are partners in this work as well.
We're also preparing for the Link extension by proposing to revise bus service on Capitol Hill and northeast Seattle in March 2016. Our aim is to get people to fast, frequent Link trains while making our bus service more frequent, more reliable, less crowded, and focused on getting people where they want to go. The County Council is considering the proposal now. Learn more
Metro is expanding and changing fast, and sometimes that means growing pains. We're hiring scores of new drivers to deliver the increased service, and unfortunately we've had to cancel a small percentage of trips when no driver was available. We never want to inconvenience our customers, and are working hard to get fully staffed up in the next few weeks. Thank you to all of our riders who've shown friendly support for their new drivers!
Sincerely,
Kevin Desmond, General Manager
King County Metro Transit
Kevin Desmond
General Manager, King County Metro Transit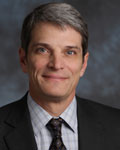 If you live in King County, Metro is your public transit system. I want you to know about our performance, the issues we face, and the innovations we are bringing your way.
Visit here often to read my newsletter, or sign up to receive it by e-mail.
Related